POWERFUL & PLANT BASED; PET WELLNESS POWERED BY NATURAL SCIENCE
Be:Loved is a wellness & lifestyle range of natural products for pets & their parents.  Ideal as gifts, our products are hand poured using the finest quality ingredients. Powerful & plant based; PET WELLNESS powered naturally by science.
Eco Pact 1:
AFFORDABLE LUXURY
ECO PACT 2:
LESS PACKAGING = LESS PLASTICS
ECO PACT 3:
POWERFUL & PLANT BASED; PET WELLNESS POWERED BY NATURAL SCIENCE
Using Be:Loved Products, Like a Pro..
Be:Loved was inspired by an old farming family heirloom, a recipe book full of farmhouse remedies. Carina's family created cures for their stock using nothing but the hedgerows and nature's harvest. This treasure chest of recipes was completely natural ranging from soaps and shampoos to tend farm animals, to moisturising balms for tough hand, pad and paw calluses.
Read more
The Benefits
Pampered Pets
British award winning natural wellness & lifestyle products for pets & their parents – proper pampering from palm to paw. Our EcoPledge: Less packaging = fewer plastics
Explore the benefits
HOW TO
Using Be:Loved
We've specifically formulated our products to be shared from palm to paw. We wouldn't use chemical-packed products on our own skin, so we think the same should go for our pets.
READ MORE
"Its clear that these products have been handcrafted with love, heavily focused on the wellness of pets and their parents, I can't thank you enough for bringing this range to our home, we have been delighted by their results, they make great gifts and smell wonderful also"
Cherry Willoughby, Dorset, UK
"We are loving the candle and have nearly used the soap bar all ready. Wonderful to have this range of British natural pet products."
Pam Campbell, UK
"Our Frenchie has regularly suffered with a dry snout and cracked paws. We've tired a few soothing balms and nothing has compared as yet to the Be:Loved balms. Being all natural and smelling great are two delightful bonuses. We look forward to trying out more of the range!"
Kimberley Bolton, UK
"The Be:Vegan shampoo bar has stopped Teddy's itching all together, he usually suffers really badly from allergies but this has completely solved that. Plus he smells amazing!"
Emma Cooter, UK
"My lurcher cross loved running through long grass and had red bumps and scabs, I worried he'd also get ticks so thought I'd try the Be:Bugfree. His coat has never felt so soft, clean and healthy. The best bit is that the scabs and spots have considerable healed in just a few days. Better than I could have hoped."
KG, UK
"The calm soap bar is so easy to use and smells gorgeous. The balm was something I didn't even know existed until I discovered Be:Loved but Molly loved it!"
Pandora Maxton, UK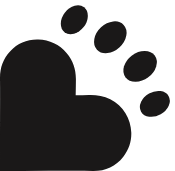 Pawsome post
Natural & Sustainably Sourced
Completely natural, trusted farming recipes.
Tested on humans
Safe from palm
to paw alike.
Less packaging
90% plastic free, avoiding the use of excessive packaging.
Handmade in uk
From sustainably sourced
ingredients, handmade with care.
Paraben Free
No added preservatives and no hidden nasties.