Using Be:Loved Products, Like A Pro..
FOLLOW OUR GUIDE FOR THE PERFECT GROOM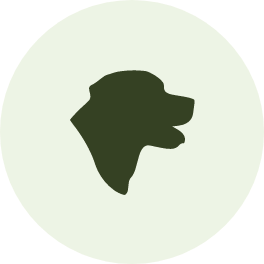 Balms
Enhanced by antibacterial healing ingredients, our balms deeply moisturize and treat dry, cracked and damaged areas of skin while creating a protective barrier for your furry friend's nose and paws. Our gentle, plant-based formulas are powerfully effective and lick safe.
Directions
Warm the balm with your hands. For quick application you can then place your pets paw into the tin, or if you prefer place onto your fingers and rub the product into their paws/nose. With any leftover product, you can rub this into your hands for some extra moisturising TLC!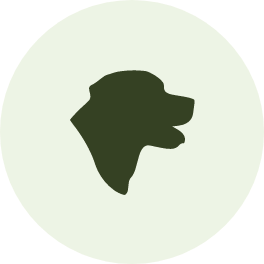 Shampoo Bars
Have you considered using a bar of shampoo instead of a plastic tube of liquid shampoo. Our bars are plastic free, sustainably sourced, cruelty free, vegan friendly, convenient with a low carbon footprint and cost effective. 
Directions
Rub into your pet's coat to work up a lather and rinse as you would any other shampoo… this is just in a bar, not a plastic bottle. Can be used in conjunction with your regular shampoo. For smaller dogs cut the bar into 8th or 16th and under warm running water, rub into your pet's fur from the palm of your hand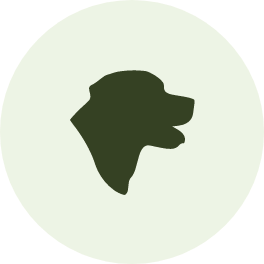 Odour Eliminating Candle
Made of soya wax combined with enzymes, plant and flower oil & essences, our candles are naturally associated with specific positive emotions helping to eliminate bad odours, rather than mask them. Our Be:Pure candle brings the fresh and calming smells of rose, lavender and camomile to your home. 
Directions
Light and enjoy the relaxing scents of this candle. It's eco wick produces a satisfying crackle, presented in a reusable jar.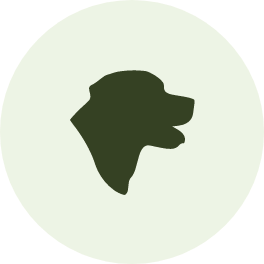 Be:Silky
Contained within a green glass bottle, our enriching and conditioning skin and coat oil improves circulation and adds lustre and pep for sleek, replenished coats and skin that leave your pet smelling and feeling fresh. Its time to shine!
Directions
Warm a few drops in the palm of your hand then rub into skin and coat to freshen, improve circulation, enrich and condition. Plus, it's totally OK to share it! Rub the remainder into your hands for nourished nails, cuticles and skin once you're done.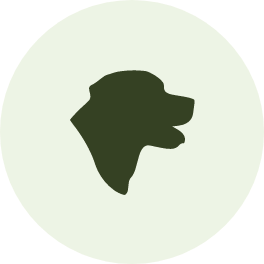 Be:Fresh Spray
Comforting & Cleaning
Our natural prebiotic spray will prolong a healthy, clean environment for you and your pet. This versatile product eliminates odours, cleans, kills germs, and contains active ingredients that get to work again if re-soiling occurs.
Directions
Spray liberally onto pet bedding, surfaces & surrounding areas (including directly onto textiles). Rub off if using to cleanse. Regular use creates a positive micro-climate in the house where mites and other allergenic agents cannot survive.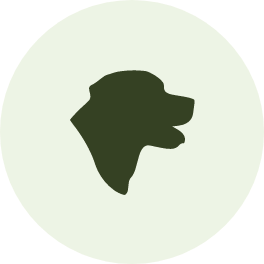 Be:Gone Spray
Our versatile pet spray helps to fight the battle against flea and ticks naturally whilst also soothing dog's skin during treatments, and providing a lovely scent to mask the odours of stronger products. Be:Gone with odours, and fleas and ticks in your home, and enjoy the outdoors with peace of mind.
Directions
Spray liberally onto fabrics in your home, or onto your pet to guard against any unwanted bug friends – avoiding your pet's face. Best used in conjunction with other products as unfortunately chemicals are currently still the most effective.