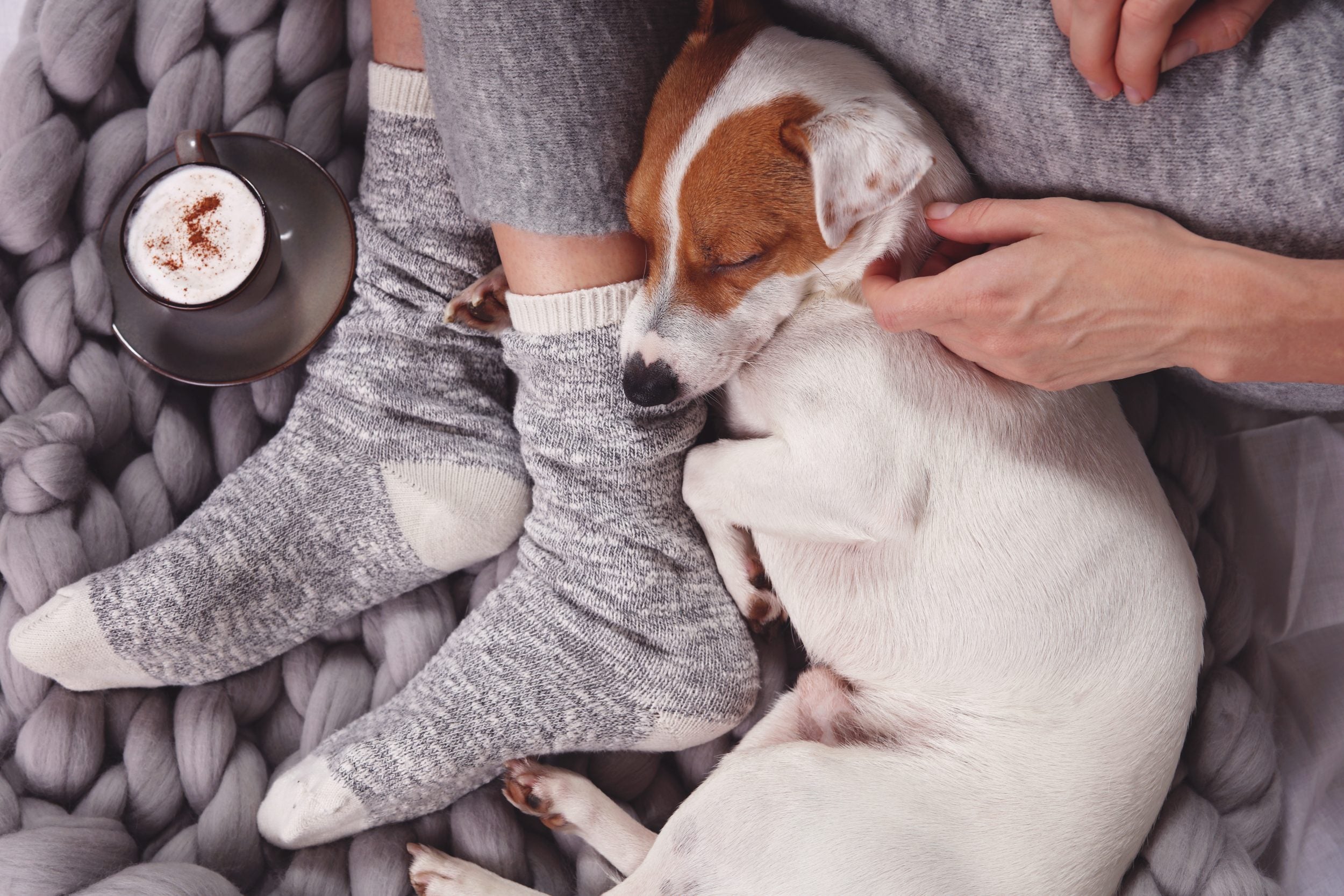 HOW CAN LOCKDOWN EFFECT YOUR PET?
Lockdown has been a bizarre situation for the most of us; paws up if you can't wait to be out of 'unprecedented times' and back into the so-called precedented!
But for our pets this experience can be pets even harder. And each will react differently.
The effects of lockdown on your pet
Each of us are so accustomed to having such a large variety of interactions, be that work, school or socially that when we are with the same few people for a period of time it's inevitable disagreements will occur. It's important however to think of who else may be listening! Our dogs hearing can be up to 4x stronger than our own – not ideal when voices rise. Similarly if you have loud music playing or noisy gardening equipment, be aware of your pet's delicate ears.
From time to time we all need our own space, but our dogs do love to be the centre of attention! Cats are usually are quite happy to move away and take some quiet nap time but for your dog it might be harder. Dog's are protective animals and love being around people. Our pets need a lot of sleep, however your dog may feel inclined to keep an eye on everything happening.
Exercise has never felt so good during lockdown and we've never been keener to get out walking our dogs! But there are a few things to be careful of. As we have all this time on our hands, you may feel inclined to walk your dog more especially out in the sun. However, during the intense sunshine and humidity it's important to still remember to walk your dog either early in the morning, or late at night whilst it's cooler to avoid burnt paws!
What can you do?
As lockdown eases (grateful though we all are!) for our pets another readjustment may be difficult. If you have been working from home and your routine has completely changed your pet may experience anxiety and loneliness as you return to normality. A few tips for avoiding this can be:
Do they food shopping alone, leaving your pet at home
Sit in a separate room/outside with your pet in a different area
Encourage them to spend time in their own bed
Use relaxation products with soothing essential oils to ease anxiety
Our products
With their soothing properties our products can ensure your pet feels relaxed at home in strange times such as these! Our favourites for lockdown include: