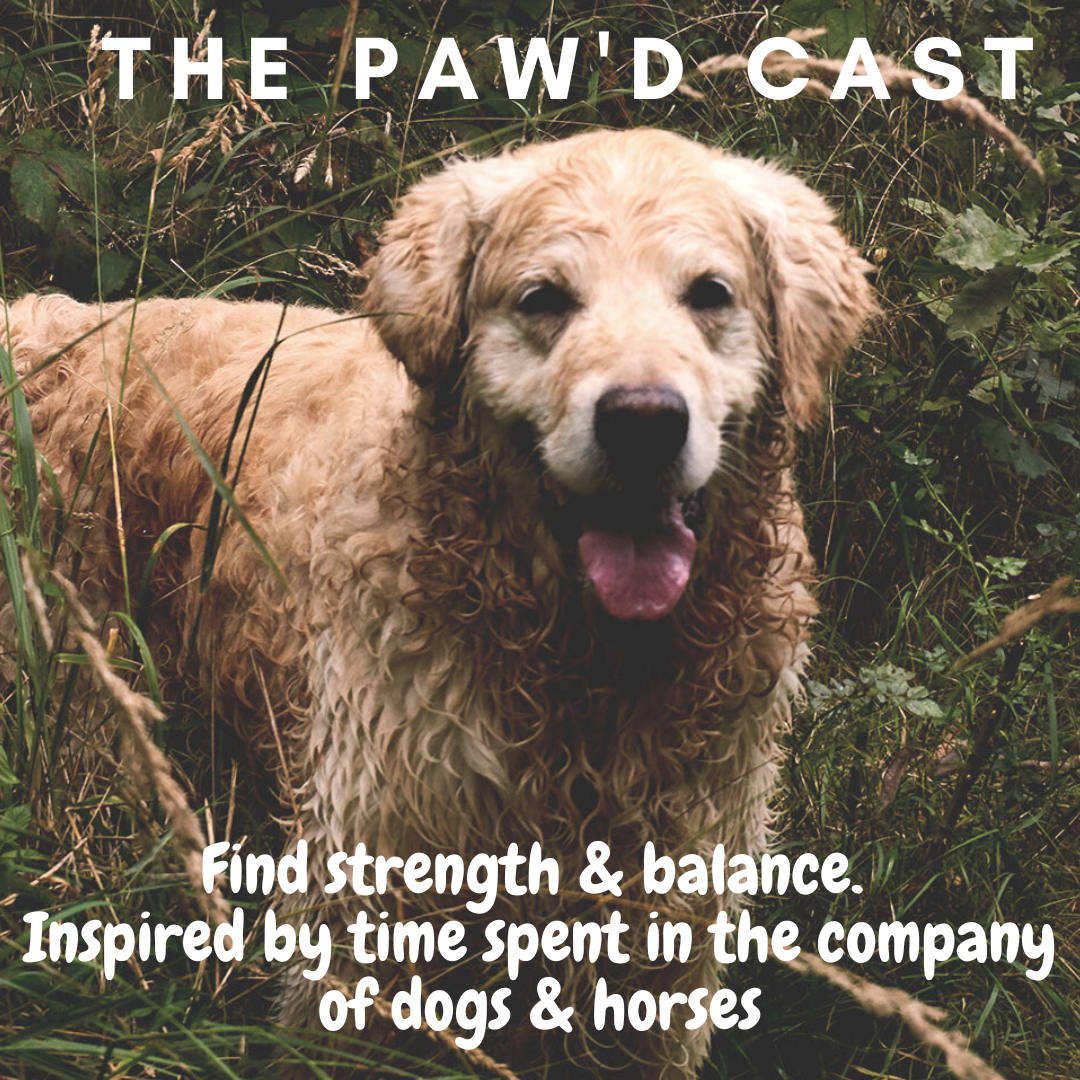 The Paw'd Cast - To flick or not to flick?
My name is Carina Evans and I walk a LOT. I walk for my sanity, for my fitness and to be in nature as that's where I feel free and at home.  I hope that these tails, tip bits & I sincerely hope helpful insights inspired by my time spent in the company of dogs and horses  come wind, rain or shine will be of use to those that share my passion for the power of nature and the great out doors.  This Paw'd Cast is brought to you by Be:Loved Pet Products.
Click here to hear!
Or, see here to read more and thank you for taking the time to be a part of our community.
To Flick a Poo or not?
We have come a long way - no one used to pick up dog poo and it was inevitable that you would have to dodge dog poo on pavements and in parks; where ever you walked really.  Leaving a poo lingering nowadays is a serious taboo and thank the Lord for that!
Individuals, communities and councils are well on board with providing dog poo bins and we can certainly rest assured that our towns and parks are as clean as they have ever been in this respect.
That said, what I really don't get is people that bother to pick up a poo in the countryside, my countryside, your countryside, and then leave the plastic bag with poo in it slung over a gate or fence post.    Why on EARTH does one not either take the poo home with you (if you have to use a bag) or just flick it well into the hedge row or undergrowth, well away from the trodden path..?

Dog poo decomposes far far quicker than a plastic bag and although bags now say they are recyclable or compostable, yes they are but they still take hundreds of years. These are bad for wildlife, streams and waterways, they are an eye saw and they attract other rubbish dumps in the countryside.
My next point is what on earth does the person that leaves the bag with the poo in expect is going to happen to it.  It's not going to be picked up by some magic countryside cleaning fairy, its going to seriously anger the farmer whose land you have left it on, no other dog walker is going to pocket it out of good will or care, it will simply be left hanging. Why hang a poo in a bag.. why on earth not flick it?
Could we not start a movement where it's shameful for people to leave plastic bags of shit all over the countryside.  Get kids on board, they should learn about this at school so that on walks they can point out the error of their parent's ways.  We should get organisations like the Woodland Trust and National Trust behind campaigns to encourage people to 'flickapoo' rather than bag it. Rant over, for now!
What are your thoughts, we would love your feedback!
Please DM me through Instagram @belovedpetz (with a z)
email us - hello@belovedpetz.com or contact us through our website - www.belovedpetz.com . While you are there, why not check our or natural wellness & lifestyle gifts and products for pets & their parents.
My Evening Walk - 2 sides of the same coin....you get my point!?